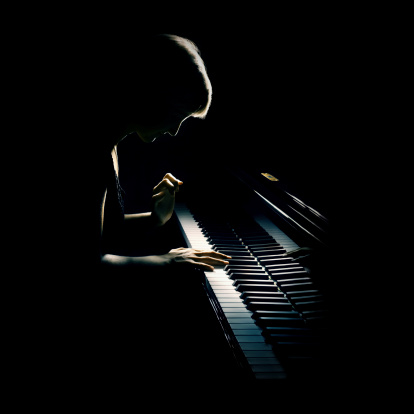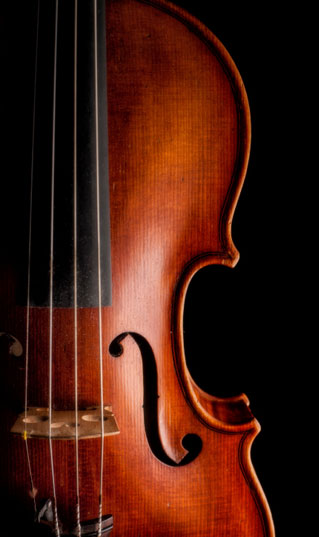 Objective:
My goal is to create life-long learners, so you may always find time for practice and a place to perform great music.

FAQ: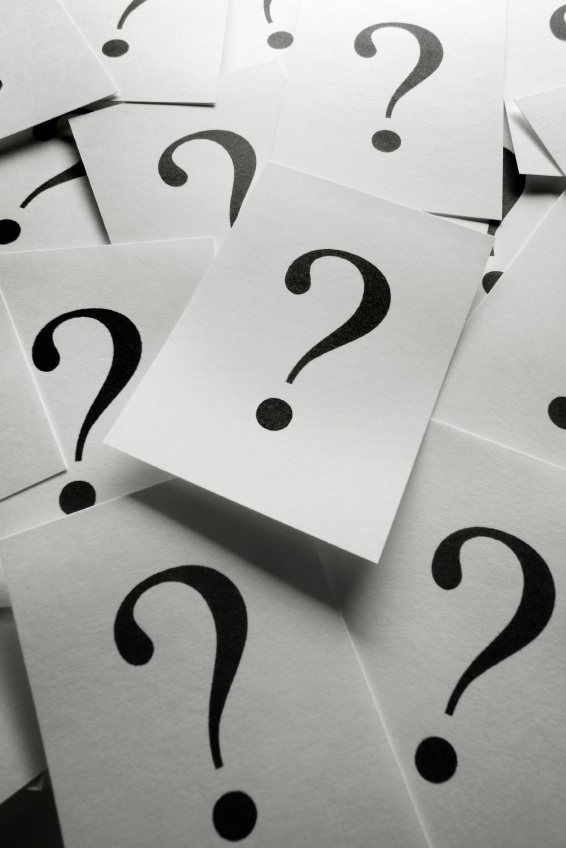 This is my 12th year of teaching as a fully-certified music educator (EC - 12)
with both a Bachelor's degree in Music Education (2005) from Rutgers,
the State University of New Jersey and a Master's degree in Music Education
from the University of Texas at San Antonio (UTSA, 2010).

With the saxophone as my principal instrument of more than 26 years,
I have performed with various ensembles regionally.

I am currently an active member of: Texas Music Educators Association,
NAfME (The National Association for Music Education),
and Kappa Delta Pi: International Honor Society in Education.

In addition, I have invested well over 15,000 hours of practice with the saxophone alone!
"Okay, you're qualified Neil...but still, why take lessons with YOU?!"
I strive to create life-long musicians...

I provide weekly evaluations that uses quantitative analysis
(e.g., rubrics for various target areas for improvement) to show measurable progress

I focus on the needs and interests of my students,
thereby representing all musical genres and including all cultures

My lessons are structured into activities that incorporate various aspects of music appreciation:
Music theory, music history, music technology, performance practice, etc.
(making such lessons comprehensive)

Advising with research to support that we are ALL musically inclined...

Therefore, helping my students to learn about ALL the various career paths in music,
and that there is more to band, choir, and orchestra programs (post-high school)

I provide my students with access to relevant research studies
(e.g., the truth on music and the brain--specifically,
its connections to participation in music programs
and what effect that has on standardized tests in core subjects)

Thus, let's keep you and/or your child motivated!
Let's get people of ALL ages involved in music performance...
I have plenty of energy and enthusiasm to assure you and/or your child that
EVERYONE has the capacity to be outstanding musicians THROUGHOUT life!




Students of ALL ages are welcome.

Great for students in school who are not offered regular "sectionals"

Home-schooled students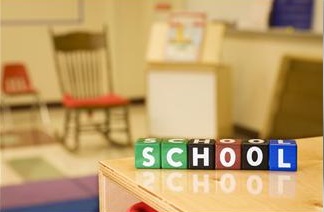 Saxophones: Soprano, Alto, & Tenor


Flute


Clarinet


Trumpet


Trombone


Drums & Percussion


Piano


Violin: Novice - Intermediate


Recorders: Soprano & Sopranino



What days/hours am I available to teach?

I am available January through December...I am available weekdays & evenings, as well as on weekends!
However, I do reserve Sundays as either a make-up day, for recitals, and/or planning.

Lessons can start as early as 10 a.m. (9 a.m. on Saturdays) and can start as late as 7 p.m.

Depending on how often we meet, lessons are 30-minutes, 45-minutes, 1 hour, or 1½ hours.
Please note that I do NOT travel for 30-minute or 45-minute lessons
(unless there are at least two students taking lessons back-to-back such as siblings, etc.)

We either meet weekly, twice a week, or once every other week (at least twice per month).
Consultations are scheduled as either quarterly (4 times per year) or semiannually (twice per year).

Master classes and consultation sessions are two hours
(please view my rates below...)



I typically am unavailable on Easter Sunday, as well on Thanksgiving Thursday,
and from December 24th - January 1st (Christmas Eve - New Year's Day).


I am located Exit 550 just off IH-10 West & Ralph Fair Road in the Leon Springs area...
My Private Music Studio
is my preferred location as I have all materials already set-up for such dedicated practice.

If you prefer, we could meet at your home;
although my policy sheet that must be signed before any lessons are given states basic requirements for doing so.

For a neutral location, we can meet in the Fine Arts building at the UTSA main campus
(please read below for such rates), as there are individual practice rooms available.

Also (for a neutral location), we can meet at your church...
Please view my rates for pricing...


Perfect for musicians who are not 'beginners' but cannot commit to meeting for weekly lessons...

For those looking more for a consultant than a weekly personal trainer/coach, I highly recommend these sessions!

Consultation sessions are two (2) hours and can be scheduled quarterly or semi-annually.

The sole purpose of these sessions is for me to diagnose what areas you are lacking (musically);
and to prescribe what repertoire (exercises, etc.) to include in your practice regiment in order to improve.

This way, you can save $$ and time by not paying for & attending weekly practice sessions,
but instead receive expert-level consultation on how YOU can reach YOUR goals!

I record you playing various exercises and etudes to assess your current level of performance, then:

Using rubrics, I can objectively score your present level of instrumental performance,
and can therefore measure progress between sessions.

Of course, topics included in such sessions are custom-tailored, but typically include:

Suggestions for HOW to practice
Advice on necessary materials to help you reach your target goals (e.g., mouthpiece brands & sizes, etc.)
Recommendations on material (e.g., methods books) to add to your practice repertoire & where to buy
Tips on maintenance & how to repair on your own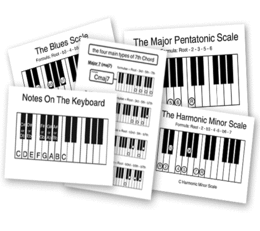 Younger students especially often do not get the opportunity to take music theory classes,
so I often include music theory during lessons as I feel quite strongly that students benefit from any extra guided time to
focus solely on skills related to reading & understanding music from a structural, melodic, rhythmic, fugal, and
harmonic analysis.


I highly recommend combining the first/last half of your lesson to be reserved as a chamber session:

An opportunity to gain much needed practice time with my other music students...

These skills are not only necessary to build musicianship,
but also improve each student's sense of balance/blend, rhythm,
dynamics, articulation, intonation, improvisation, and more!

Great for practicing for solo & ensemble festivals and to prepare for sight-reading contests!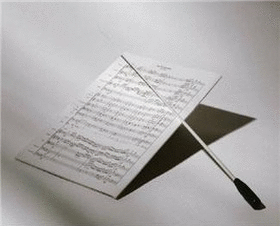 Yes! This is the time to see your child perform, especially with others.

The goal is to attain performance techniques (build stage presence skills so as to reduce nervousness).

This is the culminating experience of all weekly & monthly lessons!

In the past, such students have performed at hospitals, town halls, local festivals, universities, malls,
and even as a "gathering party" at my home studio!


I periodically record (using software programs) my students,
so as to ensure that there is measurable progress in a variety of specific target areas
(needed for improvement) that we agree on during our initial interview.

Therefore, I will use such technology to assess such progress every six months
(e.g., tuning, scale performance, intonation, articulation, etc.)

A detailed weekly evaluation is provided with rubrics so as to measure progress in a variety of musical areas where
skills are being taught and built.

Students are given an assignment journal that indicates which repertoire to focus on and to log times and hours practiced.

In addition, I request annual parent conferences to assess such progress and to officially address any additional concerns.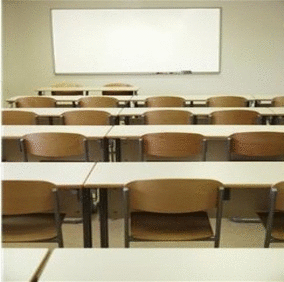 I am often requested by my teaching colleagues and other music professionals to serve as a clinician for a master class.

Such sessions provide an in-depth analysis for a GROUP of students to ask questions,
see & hear demonstrations of masterpieces performed, discuss advanced techniques, etc.

Master classes are typically at least two (2) hours.


Are YOU a university student studying music education?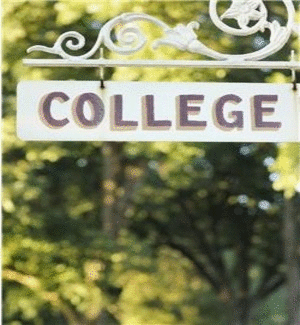 I also offer mentoring services:

Similar to my lessons, these are designed to provide you with the skills of HOW to TEACH the same material I instruct to you, e.g.,
(most music ed. programs require such outside mentoring...)

My comprehensive 'cadet' teaching program can work around your schedule to help you build the skills you need to teach!


I have been fixing both woodwind & brass instruments for students and faculty members for many years.

Of course, I will need to inspect the instrument first in order to quote a reasonable price for repairs.

If you are one of my students, PLEASE consult with me BEFORE taking your instrument to a repair shop or canceling a lesson!


What if my child is unsure of what instrument he/she wants to play?
During our initial interview, I'd prefer for us to meet at my home studio for an instrumental "petting zoo"

Don't laugh! This is actually very common among beginners in many public schools around the country,
where each instrument is on a different table and 1st chair (advanced level) students demonstrate their instrument.

I have many instruments and would we more than willing to allow for questions about woodwind vs. brass instruments, or strings, piano, etc.


What materials/supplies will my child need?
Please contact me as each type of service or instrument requires separate items.


Please contact me to schedule an initial interview (this is NOT an audition--it is a meet & greet opportunity).

I have a strict policy sheet to go over at that time so that there are never any surprises when it comes to appointments,
cancellations, pricing, location agreements, etc.

At that point we can begin reserving a designated day and time for lessons.


I prefer to send all reminders, updates/notifications, bills & receipts, and all other correspondence via e-mail.

If you prefer, I have receipts that can be mailed out to your address;
However, last-minute notices need to be given over the phone!


Although parents are always welcome,
I discourage this as this is the only time each week I have to instruct your child,
and experience has taught me that students can feel uncomfortable in such settings.

I do however, strongly encourage frequent (not constant!) supervision at your home while your child practices not only to monitor such practice but also as a means of support and extrinsic motivation.

Therefore, I usually recommend local coffee shops, shopping, etc.

Remember that our annual conference is the best time to assess, evaluate, ask questions, etc.

Also keep in mind that I provide monthly correspondence via e-mail
and you are always welcome to contact me via phone.

Note: Please limit visitors to no more than one! (e.g., the parent plus a friend, etc.)


I am a private contractor through both Musika Lessons (a national music lessons company)
and TakeLessons.com (another national music lessons company)
as well as being featured with many music directories and music stores, including:
onLessons.com, LessonHawk.com, MusicLessons.com, Saxophone.org, Steinway & Sons, and TryMusicLessons!com;
therefore, taking lessons with me directly saves you considerable amounts of money!

Registration/Materials Fee: ($40 annually per student)
This covers many costs associated with various materials used throughout the year.
This "activity" fee also covers additional costs such as the student's handbook
(houses all records and policy info for your child)
as well as for reference material I provide, warm-up exercises,
and select songs from various methods books, custom-tailored to your specific needs.

I ask only $40 per hour of instruction for lessons at my home studio.
This means 30-minute lessons are $20 each, 45-minute lessons are $30 each,
and 90-minute lessons are offered at a reduced rate of $55 per session.
FREE beverages! (e.g., Bottled water, sodas, juice, etc.)

I ask just $50 per hour of instruction if I travel to your home or church,
and I do not travel for 30-minute or 45-minute lessons unless there are at least two (2) back-to-back.

$55 per hour of instruction if we meet in the Fine Arts Building of UTSA's main campus (Summers only).

Consultation & Master-classes: No registration fee required. $100 per session.
* Returning students: $75 per session!

Referral program: $50.00 to YOU for EACH qualified referral!
(Note: This applies only to students who take weekly lessons with me.
New students must be signed-on for at least one month.)

Confused about my fees?
For more info regarding my rates, including my recent adjustment in pricing,
please click HERE.


Recall that I bill monthly along with other correspondence via e-mail (or my regular mail if you prefer).

I accept: Cash, personal checks, and credit card payments (Visa, Master Card, American Express, Discover).


Please note that as per the policy sheet, late fees are $10/month and you are responsible for
reimbursing me for any bounced check fees!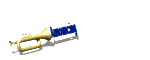 Click HERE to Sign-up/Log-in to your FREE e-mail at Neil's Site!